There are many ways of getting started in this industry.  We can call these internship oil rig jobs. They are the places people start to build into a long term career.
The skills you currently have?
Most of you might be looking for offshore oil rig jobs.
If you have worked in food prep, electrical, mechanical repair, painting, scaffolding, mariner positions, or welding…then you will already have any kind of experience that will qualify you for an oil rig job with bigger salaries, and especially true when you are looking for an offshore position.
However, if you wish to be apart of the decks with very good salaries with  or drilling crew members, then you more than probably will have to begin on a land-based oil rig jobs to begin with.  And there are many opportunities in this area.
Positions that you can start on at the beginning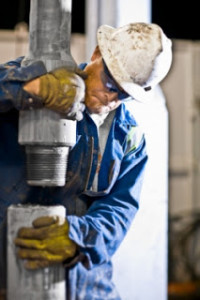 The 2 common positions are called Roustabouts and Roughnecks.  The Roustabout is an assistant to the Roughnecks.  Roustabouts are accountable for material handling with cranes, keeping the deck tidy, and generally helping  to the Roughnecks where needed.  These positions will be considered the internship oil rig jobs.
A good rig worker can easily grow into a Roughneck position.  The Roughnecks are responsible for the drilling.  They are the edge of the sword  so to speak.  Roughneck's role is why an oil rig is there in the first place.
The Roughneck is an extremely desirable job, and usually requires a very hard work.  But it is also a job with a really good salary. The foreman can take more than 80 000$. But this person has a great deal of experience of course.
Once a person has landed a job on an oil rig as a Roustabout, it is not unheard of to grow into the Roughneck crew member for less than 1 year. This is provided a person is a reliable and good worker.  If an individual get experience on land as a Roustabout, then it is probably they will get a Roughneck's offshore position.
Each Rule has its Exceptions
There are some exceptions to this. If you know somebody, you have an open door before you.
The other doorway is for those that can afford overseas which is not the best way for those looking oil rig jobs.