Oil rig jobs are completely different compared to jobs on dry land. Expect being airlifted by helicopter to a designated drilling rig, putting on working gear and beginning a 12-hour shift. But believe it or not, a job on an oil rig no longer involves pulling thundering machinery in oil-soaked clothes. Most oil and gas jobs today centre on automated operations. All heavy machinery is monitored and controlled remotely by advanced computers. However, not all oil rig workers are engineers. But the situation is quite different if you are fighting for job promotion.
No matter you are working with a dashboard or a wrench, oil rig industry requires highly skilled employees with up-to-date training and a good attitude to operate the equipment on their units. If you really wish to succeed and get the promotion, be ready to attend additional training during your weeks away from the unit. It is the only way to develop your professional skills and uphold superior standards when it comes to technological excellence.
How to work your way up the ladder in oil rig career?
Entry level oil rig jobs are offered in the USA,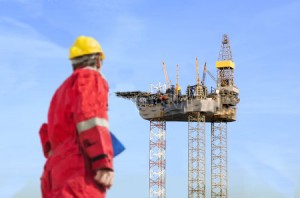 Gulf of Mexico, Canada, Norway, South Africa, Australia, and many other locations in the world. Getting in is difficult, but after you have succeeded to be there and proved yourself, there are a wealth of opportunities to get promoted. Many oil rig managers have started as simple roustabouts, and made their way up the career ladder to the very top. The opportunities offered by oil rig workforce market are not just for strong, but for ambitious people.
Getting entry level employment in offshore oil industry first needs your resume being composed and submitted to the companies. The benefits are excellent, promotion opportunities – fantastic. What makes the option attractive is the fact that college education and years of training are not a must for getting hired as roustabout or roughneck.
The lowest level job on an oil rig is the Roustabout. Roustabouts do basic tasks and keep the rig working efficiently. Their typical daily jobs include cleaning, scraping and painting the equipment, deck and work areas; off-loading supplies; mixing and conditioning drilling mud; stacking drill-pipes and general work in the pump room. The job is physically demanding and can be really dangerous, so this is a tough guys' position (the reason why the salary is more than generous). However, getting employed as a roustabout is the simplest way to get your foot in oil drilling industry. It can offer you the start level for being promoted to higher and better paid position, provided you are capable to learn quickly and have adequate education.
With hard work, you can expect a promotion within a year, to become a Roughneck. Roughnecks are paid more as they are more experienced than Roustabouts and do more skilled work. Tasks for Roughnecks' jobs include running and tripping pipe; making pipe connections; operating the crane, pipe tongs or drilling engines; moving mud weights; making sure the shakers work properly.
After establishing yourself as a Roughneck, you can expect to be promoted in a few years, to Derrick Hand. The position is just below Driller's. The Derrick Hand is responsible for the drilling mud, mud pumps, mud pits and putting stands of pipe in/out of the fingers. The Driller takes charge of a crew of Roughnecks.
After about 5 years of experience as a Roughneck, if you continue doing well, you can work your way up to Driller's position. The Driller (Rig operator) is in charge of a crew of Roughnecks and is responsible for the machinery of the rig during drilling. He has to make sure that rig operations run smoothly.
The Driller is second in command behind the Manager, and assumes responsibility for the crew when the Rig Manager is away. If you play your cards well, you could work your way up and become a Rig Manager, responsible for overseeing the activity of the entire rig. The leadership role of the Rig Manager (Tool-pusher) requires a stellar track record and years of dedication. This is a position with high earning potential.
Oil Rig Job Requirements
Oil rig entry-level jobs are plentiful and technically do not require any experience, but few companies hire a "green hand" to work on the billion-dollar platforms. Generally, oil rig workers just need to be 18 or older, possess a high school diploma and pass the pre-employment drug tests. However, before applying to work on an oil rig, these are the necessities you must have:
Current work visa: Most foreign companies will make arrangements for a current work visa for people who work outside their native country.
Immunizations: Oil rig job is available in some of the most exotic locations in the world. Workers from other regions can get jobs in these areas, but must complete a full course of immunizations before being hired.
Specialized training courses: Lots of colleges and trade schools offer classes on different facets of oil industry, including oil rig work. The good ones blend coursework with field experience. Companies in industry often provide training for those workers looking to advance careers in specialized fields.
Certification: Offshore workers are required to have an Offshore Survival & Firefighting certificate. All specialized workers, such as electricians, welders and scaffolders, must hold a state-issued certificate/license in order to work on an oil rig. Though you'll be provided with technical and safety training, a First Aid certificate is also important to have as you'll be working in a fast-paced environment with heavy equipment, and there are likely no clinics close by. Everyone working on an oil rig needs to be trained in first aid to quickly respond to incidents. Another one is the H2S Alive certificate: the industry-standard safety training. Oil rig employers require this certificate for your own safety and for the safety of other crew members.
These are the only oil rig job requirements, but there are some desirable qualities that could help an application stand out, including:
experience working outdoors in bad weather conditions;
experience working in small team environment;
familiarity with physically-demanding work.
How to apply for oil rig jobs?
The easiest way to apply is to contact a Recruitment Agency specialized in oil rig placements. Make an irresistible offer! Show that you can start work instantly. In this case you should have all the relevant medical and skills certifications, licensing and union memberships. Remember to end your cover letter by asking the company to call you for an interview.
If you have contacts in offshore drilling industry, you could apply directly. A previous experience may help you switch jobs in different oil rig companies, but if you have no experience in offshore drilling industry, you'll have to start from the bottom and therefore direct recruitment is quite difficult.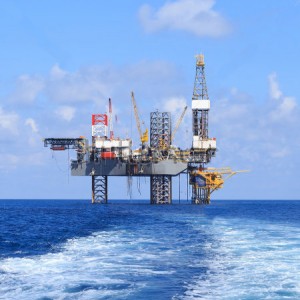 Deep search on the Internet is another way to apply. You can find many recruitment websites for offshore drilling jobs, but contact those that only deal with offshore oil industry. Also search for oil rig job vacancies where your rivals fail to see. Most offshore oil rig job seekers usually search at the websites of major oil rig companies, online job boards, national and local newspaper advertisements. But other oil rig job seekers also search through Google, Yahoo, MSN, using phrases like "oil drilling companies" and "offshore oil rig jobs". These canny hunters pursue openings that have not been advertised publicly.
You are not only able to search for jobs in the net, but can also find information about oil companies at the stock market. The Wilshire index, for example, lists the biggest 5000 companies in the U.S., some of which are certainly oil rig parties.
Do some detective work and find another way past Human Resources. Don't instantly send out your oil rig job application. First do what the best stock brokers do: just find the address of the company and stake it out. Find out where their oil rig workers eat and why not making friends with them? Don't aim at getting the job through praise: just find out how things really are in the company. Make some useful contacts with people who would be willing to recommend you. It is common practice for a lot of offshore oil rig companies to give their workers "headhunting" bonuses for finding new workers.
Get all the paperwork done ahead of time. A lot of certifications are required before being allowed to work on an offshore oil rig. Depending on where the platform is, you could need specialized First Aid certifications, Offshore Survival Certificate and Helicopter Underwater Escape Training Certificate along with it. Don't forget your vaccinations and find out if you meet all extra requirements. Get started on any courses required, and mention that in your application.
How to write an Oil Rig Job Resume?
Send out more oil rig job applications. If you send just five, you'll probably get no response. But 100 competently written resumes/cover letters will lead to decent results.
Ensure your letter looks neat and professional. This is significant even for oil rig jobs which require physical labor. Besides looking neat, grammar and spelling need to be correct, so run your resume through the grammar and spelling checker in MS-Word or some other program.
The oil rig job title, as it is in the advertisement, has to be included in the subject heading of your letter. Also include any codes available as this is very important.
Even though these strategies do not guarantee an interview, they are definitely getting you a foot up in the game. Tell the oil drilling company why they must hire exactly you. A simple way to do so is to copy the points of the job advertisement and to write down your prior experiences in oil rig industry. Show the HR staffer what makes you special.
An important advantage of oil rig jobs is that they offer great opportunities for career mobility. If you later decide to enter another profession, you can use previous experience by highlighting your ability to adhere to safety guidelines and learn trade skills.