Oil Derrickhand Jobs
Usually, a derrickhand on an oil rig is responsible for handling the drilling string's uppermost section as the drilling string is being brought up from or lowered down into the drill hole or the wellbore.
The process in question is labeled as "tripping" and it is carried out on a rather frequent basis in order for bits to be replaced or for broken equipment to be retrieved from the hole among other various reasons. A derrickhand reports up to the driller and can also be appointed to oversee some of the rig's machinery.
A derrickhand spends as much as 25% of his time on the "monkey board", which is basically a platform located high up in the derrick of the rig. Keeping this in mind, if you are afraid of heights, this is definitely not a proper job for you. Up from the monkey board, the derrickhand has a major part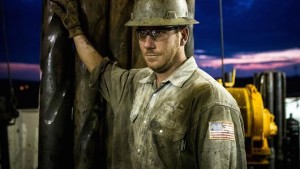 in the process of stacking the drill pipe as it is tripped out or guiding it as it is being reconnected to the pipe string when tripped back into the hole.
Due to the fact that tripping does not occupy much of the daily activities on an oil rig, as you can probably tell, a derrickhand jobs has other various responsibilities. It might have a major part in assisting the driller, operating the mud systems, doing equipment upkeep, mixing the mud etc. People suitable for derrickhand jobs are typically strong and agile, work well in a team, possess good coordination skills and are detail oriented. Safety training is obligatory in order to minimize the risk of any potential accidents.
Derrickhand Jobs salary
A derrickhand job will usually earn about USD 18 – USD 24 per hour and receive an annual salary of up to USD 40,000. Usually, the next promotion is to the position of driller.