A rig electrician must maintain and troubleshoot the electrical systems of a rig's motors and engines and other various heavy-duty drilling machines. He will also work on electrical distribution and transmission equipment. Industrial electricians are in a high demand when it comes to oil drilling operations.
Expectations for a successful candidate for the entry level electrician position on an oil drilling platform are for him to have a vast amount of basic knowledge of the electrical functions as well as the willingness to acquire information from his fellow electricians aboard the rig, and possess the necessary management skills.
Usually an oil rig electrician is employed by a well's or a petroleum-producing companies' drilling service contractor's maintenance department. Electricians are bound by the Electric Code of Practice. Acquiring further experience in the area and going through additional licensing examinations makes it possible to progress to higher positions.
Electrician Job Summary:
Work on an oil rig calls for long and difficult days. The electrical workers of a rig are usually in line with a roster system and often they will have to work outdoors in any weather.
A lot of times oil rig electricians are quite dirty and dusty and have to work in an environment that is either too cold or too hot. Their work is physically demanding and the general conditions aren't pleasant by any means. They have to work in small spaces with almost no room for moving around. They might be required to stay in a particular place for an extended period of time.The climate is a non-factor when it comes to an electrician's work, as the jobs simply has to be accomplished.

An oil rig electrician's duties, responsibilities and tasks are:
 He must ensure that all maintenance-related procedures are carried out in a safe manner and in compliance with the regulations of the company and accordingly with good engineering practices
 He must collaborate with the Maintenance Supervisor in all aspects of maintenance, repair procedures and future plans for avoiding delay risks imposed by the breakdown of equipment features
 He must integrate and carry out a preventative maintenance program accordingly with Client and Company requirements and as the Maintenance Supervisor directs him to
 He must ensure that there are enough tools, consumables and parts for the maintaining of the equipment
 He must supply the necessary data for updating of sketches, drawings etc.
 He must report to the Senior Maintenance Supervisor for misuse of equipment
 He must take proper care of all rig instruments and tools
 He is to be abreast of proper electrical safety regulations and wear safety clothing at all times as well as use safety equipment in order to reduce any risks of serious injuries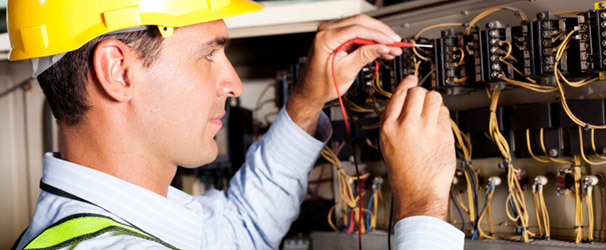 Rig electrician training programs are a highly-specialized type of electrical training and might be offered in the role of an advanced course, training program for acquiring a certificate or a separate degree or diploma program. The majority of rig electrician training programs feature theoretical as well as practical components and call for students to carry out hands-on tasks in order for them to demonstrate their particular competence in the area. Those who manage to successfully carry out a rig electrician training program are given a certificate of completion or a diploma.
A number of the rig electrician training programs last for several weeks, while others may go up to 12 months or even more and can be more of a diploma or advanced degree program. These particular training program types are responsible for preparing students for offshore oil rig jobs and other various drilling projects.
A rig electrician's salary is anywhere from $50,000 to $100,000 yearly. The average annual salary sits at USD 65,000. If you opt in for working onshore during your off-time you can greatly add to that amount. Offshore electricians usually work by shifts – 2 weeks are spent offshore and then 2 weeks are respectively spent onshore. Starting work on an offshore oil rig can be quite hard if you have no offshore experience.