This year, oil's messy calculation is inviting a United States mega-deal. Governments and companies are currently modifying their capital strategies amid the lurch down in crude prices. In case these conditions persist, things such as Royal Dutch Shell's takeover of BG, valued originally at $70 bill, should look more appealing. Anadarko and Occidental Petroleum are two companies that are able to make tempting targets.
The 18-month rout in oil persisted, pushing it below $33 a barrel these days. Both ConocoPhillips and Chevron announced they would cut investment in 2016 by a quarter from the reduced levels last year.
Loaded with heavy debt, pipeline operator Kinder Morgan also slashed its dividend by 75%, saying it could not afford to make the full payout any more, while investing in growth projects and holding on to investment-grade rating after a 65% drop in its shares' value since April 2015. Meanwhile, Alaska's governor proposed the state's first in 35 years personal income tax after the oil crash engraved a multibillion-dollar pit in the state budget.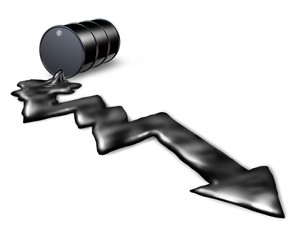 In theory, this widespread cataclysm should create opportunities for oil producers who are stronger, to purchase assets or entire firms, on the cheap. Data by Thomson Reuters showed $190 billion of U.S. gas and oil transactions announced through December 9, 2015 down from $270 billion the same time in 2014. Despite the rich balance sheets, the likes of Chevron and Exxon Mobil have yet to capitalize on market disruption.
That could alter 2016 as weak shale producers get squeezed further. Stretched balance sheets and expiring hedges start making valuations more appealing. The shares of Anadarko have tumbled by half since April last year, valuing the U.S. producer at only $26 billion. $52 billion rival Occidental's fields in the Middle East, as well as its presence in the Permian Basin in Texas could put it into the sights of ambitious acquirer.
The latest fuss means that the day is closer for a Shell-sized deal to spill across the Atlantic.