In its DW report, the energy intelligence group Douglas-Westwood said that in 2015 spending and headcounts had been slashed across industry and the spectre of bankruptcy was an "all too common concern".
Commodity prices' recent trends had not helped, DW noted. December 2015 saw Moody's downgrade its 2016 price forecast by 17% and a further sag in the price of oil – Brent falling to its lowest levels since 2004. Producers continued to produce and the new output of Iran might result in more oversupply. 2016, by all accounts, was shaping up to be as challenging as last year, DW gathered. What lies ahead and where does the uncertainty leave industry?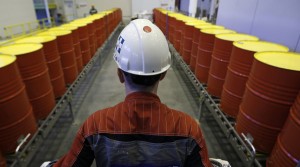 If prices remain low, 2016 is lined up to be the year of consolidation, according to DW. Cost savings have to ensure future development and are economically viable. Supply chain improvements and project optimization will be key in costs' reduction. However, at the today prices, industry consolidation will have to play a lot in ensuring the projects' cost-effective development, said the energy intelligence group.
Probably, 2016 will see the completion of 2 blockbuster OFS and E&P deals – with Halliburton and Shell acquiring Baker and BG respectively. Further M&A activity is also expected – in line are those with strong balance sheets to benefit from a lot of distressed assets (which is particularly clear in drilling sector – since the drop in 2014, firms have relied on credits to keep rigs going. With prices below US$40, the option would dry up, thus forcing a search for new partners.
DW concluded that 2016 looked to be "a difficult year for all involved". Yet, for the well positioned, there was likely to be "a plethora of opportunities".